Why
do
we fly? It is something that I have not often stopped to ask myself but after a weekend of flying, I have to answer the question in pictures.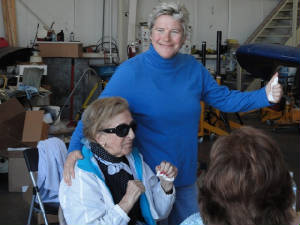 The weekend started with the 99s meeting: a flour bombing of the LaBelle Airport. It was really exciting to watch each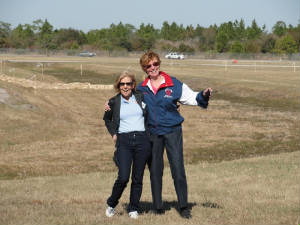 of the pilots come in, fly steadily down the grass strip and launch their "bombs". You could hear the oooo's and ohhhh's as a hit or near miss was registered. To see the joy on everyone's face, to hear the excitement in their voices and to learn how such a silly little exercise encouraged these ladies to take to the skies and improve their skills left me with that warm fuzzy feeling all over.
After the 99s flour bombing event, Vern and I took off this weekend with Roger to fetch a plane he was looking at to buy. Roger is a student pilot. He has been flying trainer planes and has not seen the likes of anything like
Wild Mama
. While I am partial, she is quite impressive with her colorful moving maps and technology laden panel; then add a 496 and iPad to the mix and you have technology meeting the skyways.
On the way home we stopped at Reidsville, GA to refuel with $3.90 gas ... the best price in the area. When we got there, there was a beautiful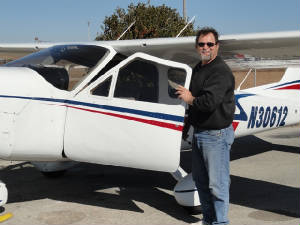 runway, FBO and ramp ..... but no way to get food. A young couple had just pulled up with their child to fly an RC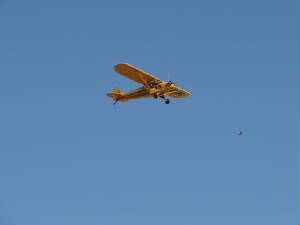 airplane. We were all starving and I asked if I could trade some gas money for a ride into town to get food for our crew. The father, James, would not take money but he asked if I could take them for a short airplane ride because his son, Booger, thought everything should fly and he loved airplanes. We were hungry so that was a great deal. As Vern and Roger were landing, James, Booger and I were departing for a turn around the patch. Although we did not have a set of headsets for Booger, I can tell he was excited. His eyes were bright and inquisitive; his little head spinning around to see everything. He was not scared but he was in awe of this magical thing called flight. When we finished he threw his little arms around my neck and gave me a big hug and ran to tell his mother how much fun he had. I think I was more excited than Booger: about seeing his excitement and about the sandwiches!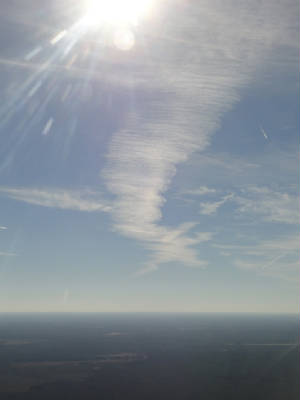 It was fun to see Roger's enthusiasm at looking at
Wild Mama
; about buying his plane and about his first true cross country flight home across 4 states. It was fun to see the 99s flying and having a great time doing it. It was fun to take a 3 year old child for his first real airplane ride. Flying is full of discoveries (theirs, ours, the 99s and others, I am sure). For example: your butt will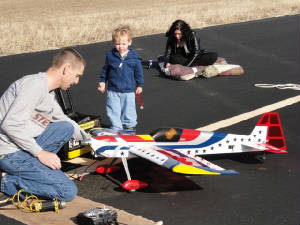 begin to ache after sitting on your wallet for 6 hours in a plane. Regardless of what the POH says, DO NOT open the window at 150 kts unless and until you have a VERY firm grip on it. Ziplock bags containing a 2# bag of all purpose flour will not break when dropped from an airplane at 300' .... twice. A 10' circle from the air looks really, really small regardless of how huge it looks on the ground. "WOW!" is an easy word to lip read while you are flying. You can never have too much cheese in your cheese and macaroni.
Oh, then came the good part: the other part that reminds me why we fly ...... the clouds, the sunsets and this spectacular earth that you can only appreciate from 1500' AGL.